Our Team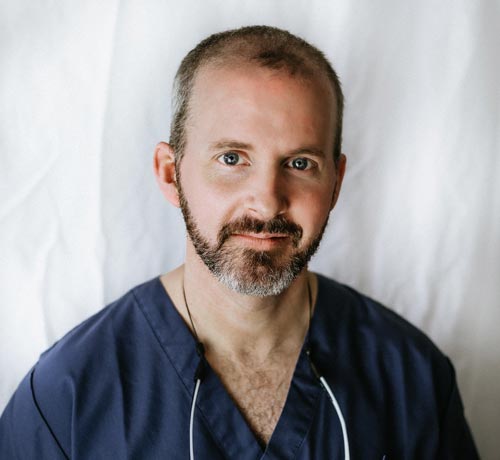 Dr. Dan MacLellan
Following in his grandfather's footsteps, Dr. MacLellan pursued a career in dentistry. His attention to detail, work ethic, and affinity for people contribute to his abilities as a general dentist. He enjoys the many aspects of private practice, including restorative, cosmetic, and implant dentistry, as well as the daily interaction with his patients. Dr. MacLellan places great emphasis on informing his patients of the treatment options available to them and ensuring their satisfaction with treatment rendered.
Dr. MacLellan completed an advanced Major in Biology at St. Francis Xavier University in 1999, followed by his Doctor of Dental Surgery at Dalhousie University in 2003. Upon graduation, he practiced in St. John's, Newfoundland for two years, and joined Spring Garden Dentistry in 2005. He is a past member of the Newfoundland and Labrador Dental Association, and currently a member of the Nova Scotia Dental Association, Canadian Dental Association, Halifax County Dental Society, and Atlantic Implant Study Club.
Dr. MacLellan was born in Antigonish, Nova Scotia and relocated to Sydney River, Nova Scotia where he spent his junior high and high school years. Now living in Halifax, his interests outside of dentistry include hockey, golf, hiking, biking, camping, travelling, and music.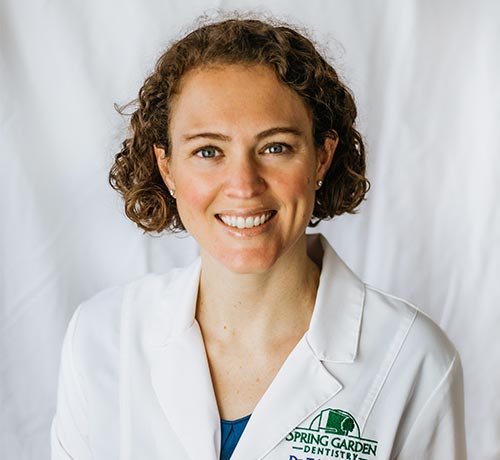 Dr. Trish Brady
Dr. Brady was born and raised in Halifax. She completed a Bachelor of Science degree from St. F.X. University in 2003, and went on to Dalhousie University, graduating from Dentistry in 2007. In her third year of dentistry, Dr. Brady was awarded the International College of Dentists award – an award given to a dental student based on general character, participation in extra-curricular activities and academic record. She also completed the implant elective in her last year of dental school, which affords students extra training and experience in restoring dental implants. Following dental school Dr. Brady practiced her first year of dentistry in London, ON. During this time she was fortunate enough to work both in a hospital setting as well as in private practice. Her time in the hospital gave her extra training in oral surgery and pediatric dentistry.
There is a strong family history of dentistry in Dr. Brady's family. Her grandfather, Dr. E.S. "Dinny" Morrison enjoyed a career in general dentistry in Halifax from 1956-1990; her father, Dr. Archie Morrison is a practicing Oral and Maxillofacial Surgeon at the VG Hospital; her two sisters Dr. Paula MacPherson and Dr. Teresa Morrison also currently practice general dentistry in Halifax. She also met her husband, Dr. James Brady during dental school, and James graduated from the Oral and Maxillofacial Surgery program at Dalhousie in May, 2014.
In her spare time, Dr. Brady enjoys playing soccer, and spending time with her husband and 3 young children.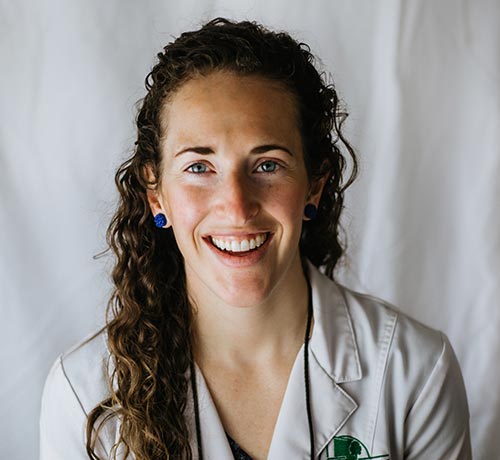 Dr. Teresa Burns
Dr. Burns completed a Bachelor of Science in Human Kinetics degree from St.F.X. University and continued her education by studying dentistry at Dalhousie University. She was selected Valedictorian of her 2013 graduating class and received the International College of Dentists Award. This is an award given to a dental student based on general character, participation in extra-curricular activities and academic record. In addition, she has further trained in the area of pediatric dentistry and in restoring dental implants. Her commitment to providing the best possible care can be seen in her desire to continually update her clinical skills by attending numerous continuing education courses.
Her father, Dr. Archie Morrison, passed his practice on to Dr Presse in 1988 when he decided to further his education in Oral and Maxillofacial Surgery. Teresa's grandfather, Dr. Dinny Morrison, passed his practice on to Dr. John Conrad, who in turn, passed his practice on to Teresa's sister, Dr. Trish Brady. What a unique opportunity to have the original practices passed back to the Morrison family!
Our Dental Hygienists
The dental hygienists at Spring Garden Dentistry are committed to providing their patients with a high standard of dental care. They assist their patients in achieving and maintaining optimal dental health, contributing to optimal general health. Our hygienists are dedicated to continuing education, providing them with current knowledge and techniques which creates a comprehensive hygiene experience for our patients. There are several members of our hygiene team that currently teach at Dalhousie. In addition to professionally cleaning teeth and maintaining gingival health, our hygienists also regularly conduct soft tissue exams looking for any abnormalities.
Our Dental Assistants
Our dental assistants work chairside with our dentists and are integral in preparing the necessary instruments and materials for a variety of dental procedures, preparing patients for these procedures, ensuring they are comfortable and answering any questions the patients may have. They are also responsible for the proper and professional sterilization of all instruments and equipment, many in office laboratory procedures such as pouring of impressions to create stone dental models, whitening trays, mouthguards, and retainers.
Our Office Staff
Our office staff are responsible for scheduling appointments, submitting estimates to insurance companies to determine the coverage patients have for certain procedures, interpreting these insurance policies, processing insurance claims, and can setup payment plans in certain situations. Our office staff are also happy to answer any general questions about treatment and can setup the appropriate referrals to dental specialists if necessary. Please don't hesitate to call them at anytime and if you have any general inquiries.